My First VR Experience
I didn't just jump straight to opening a VR Experience center in Atlanta, as with most stories there's an origin that starts when I was younger.
I was in my early teens when I got my first taste of virtual reality thanks to a trip to the Calgary Stampede. My family went every year to walk the fairgrounds and look for things to do. One year I found something new: a Virtuality virtual reality installation.
It was the coolest thing I had ever seen. I witnessed four players in standing VR stations, each playing what now feels like an ancient VR experience in the form of Dactyl Nightmare.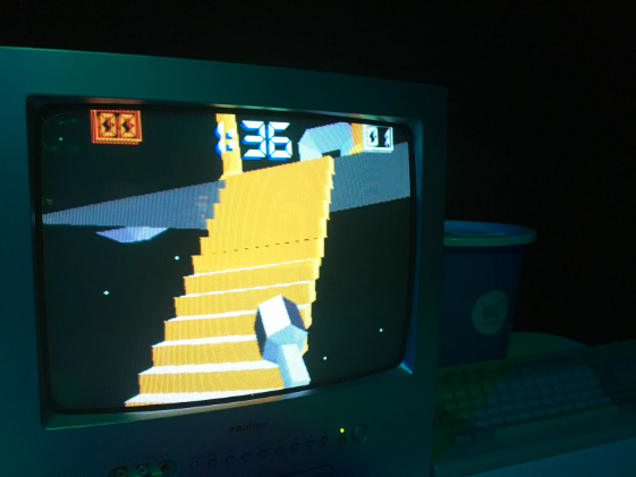 I begged my mother for $20 to enjoy three minutes of running around a maze trying to shoot the other players while not getting caught by the namesake pterodactyl. It was a difficult feat considering that the headsets weighed six pounds and had a resolution of 276×372 at 20 frames per second!
My Next VR Experience
It wouldn't be until I had a 12-year-old of my own that the technology finally caught up with the vision of VR I had back in the '90s. Consumer VR was finally realized through the introduction of the Oculus Rift and the HTC Vive, and with them came the first generation of VR Arcades.
Finding Something to Do with Teens
Three years ago my life with through a major series of changes and I found myself looking for something new to do with my teenage children. I wanted something different, something active, and something we could enjoy together. Movies were passive, jump parks had been overdone, and you can only play so much mini-golf.
That's when I found my first VR arcade. VRKade had just opened its first location and it was just what I wanted, something the kids could enjoy, something that was a shared experience, something fun and active. Virtual Reality let us step away from the every day for an hour and immerse ourselves in something completely different.
That first visit turned into many more, as we made a habit out of enjoying our time at the VR Arcade.
Opening an Atlanta VR Arcade
Life would continue its twists and turns and eventually, I moved to Atlanta, Georgia. I fell in love, made new friends, and never forgot how much fun it was to experience VR as a family. With those friends I planned, developed, and eventually opened my own VR Experience Center: NexusVR.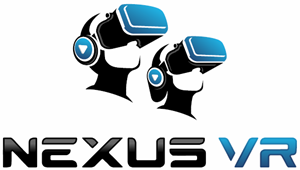 A Different VR Experience
NexusVR would not be the first Atlanta VR Arcade, but I wanted it to be different. Throughout my research and preparation, I discovered that many VR Arcades were not family-friendly, because they were not developed by people with families. Too much focus was put on looking futuristic that there wasn't a welcoming environment for the parents that often chose to wait while their children enjoyed Virtual Reality.
I not only found existing Atlanta VR Arcades to not be family-friendly, I also found that there was an Atlanta VR Bar. The idea of a VR Bar in Atlanta is odd to me: it's not family-friendly, so you can't have a VR birthday party there, and I don't think alcohol and VR are a good mix.
What I wanted was the best VR experience possible, in an environment that is welcoming and comfortable for the whole family.

I wanted to cater to every preference for a virtual reality experience, with something for every age and interest. We started with VR games, then added things like VR diving experiences, VR skydiving experiences, and even a VR Everest Experience.
I listened to our first customers and added VR horror experiences and 360 roller coaster VR experiences. I also found that a good percentage of our customers were fans of escape rooms in Atlanta, and so we added VR escape room experiences to the catalog and they were well received.
The Future of VR in Atlanta
Atlanta is not only home to a number of VR developers, there are also many locations where you can experience VR, from big-ticket experiences like the Void in The Battery, to smaller installations at the Georgia Aquarium and local family entertainment centers. Virtual Reality can be experienced at a downtown Atlanta VR Bar, to Duluth Virtual Reality arcades.
Of course, in my not-so humble opinion, the best place to have your first VR experience or a VR birthday party is at NexusVR, Suite 7 – 3547 Peachtree Industrial Blvd, Duluth, GA, 30096.
I hope to see you there!